Paint in Bel Air, MD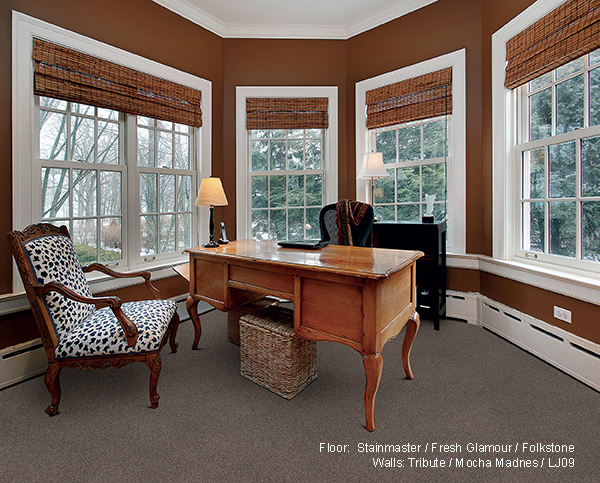 Few things update the look of your home and increase its value quicker than a fresh coat of paint. Whether you are updating the interior or exterior of your property, paint has the almost magical ability to make what is old look like new again. If you find that your house no longer has that wow factor or makes you proud when you invite guests over, it is time to pay us a visit to take a look at our impressive selection of Benjamin Moore paint in Bel Air, MD.
At our showroom, we are dedicated to providing you with the resources you need to impress friends, family, and potential homebuyers. Most of all, we want you to feel comfortable in your own home. A house isn't a home unless you are happy with how it looks. Our interior paints give you a number of design options to make your house truly feel like your home again.


The Paint Brands You Need for the Looks You Want
We are a proud supplier of Kilz Tribute paints. Kilz is known nationwide for its vivid colors and special properties. Kilz is able to easily hide previous colors, block and seal odors, and it even helps block the worst stains. Best of all, it provides a mildew resistant finish that is perfect for bathrooms.
Property owners who rent out their properties appreciate our paints for all of these great qualities. With these products, they are able to keep their rental homes and apartments looking great even when their tenants don't treat them with care. In combination with some of our resilient flooring choices, such as luxury vinyl tile, homes will continue to stand up to whatever life throws at them.


Keep Things Simple or Add Some Flair
You can never go wrong with a simple flat-finish paint. Flat finishes are easy to clean, especially when using our stain-resistant paints, and they don't clash with the textures and patterns of your decor. Renters love flat finishes precisely because they are easy to cover with a new coat and hold up to common daily abuse, and homeowners love the simplicity of them.
If you are looking for something with a little more pizazz, eggshell-finish paint is it. This paint is slightly reflective, which adds sophistication and style while still maintaining a relatively easy-to-clean surface. No matter what you decide is best for you, our staff is happy to help you select the perfect color and texture for your home when you visit us today.



Contact us to learn more about the paints we have available. We serve residents of Bel Air, Fallston, Forest Hill, Abingdon, and Kingsville, and Harford County, Maryland, as well as the surrounding communities.