Hardwood Flooring in Bel Air, MD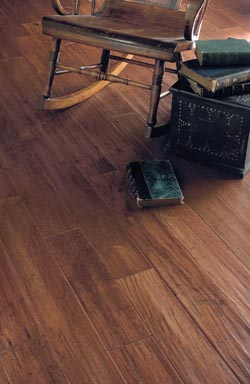 Elevate your home with lasting hardwood flooring in Bel Air, MD. This versatile flooring choice complements any space, whether you live in a 10,000-square-foot estate or a 1,200-square-foot family home. From formal elegance or rustic charm, regardless of your style preferences, hardwood flooring enables you to achieve a timeless look.
We look forward to guiding you during your floor renovation project. Visit our showroom to browse our wide selection of hardwood floors. We carry all the top brands, including:
Armstrong
Anderson
Baroque
Johnson
Downs
Floorcraft
Lauzon
Hemisphere
Inhabit
Choose from a variety of finishes and species:
Acacia
Ash
Birch
Elm
Hickory
Oak
Maple
Mora
Pine
Flooring That Stands the Test of Time
Hardwood floors last. They are innately strong and stand up to the daily wear and tear of the most active home. When they start to show signs of age or sustain damage, they do not need to be replaced. Restore your floors to their original glory by refinishing them. Damage and age are erased by sanding down the surface and adding a new stain. Like the phoenix rising from the ashes, an old worn-down floor can look like new again, for a small fraction of the cost of new flooring.
Economical Flooring Choice
Replace the flooring in your home one time without the need to replace it again. Save money in the long run with hardwood floors. Thanks to the refinishing process, hardwood lasts for decades. By eliminating the need to replace your floors, this cuts down on your home improvement costs throughout the years.
Make Sure Your Hardwood Floor Installation Is Done Right
Ensure your quality wood floors last with a professional installation. It is important to make sure every piece is cut exactly, and the subfloor is prepared properly. These processes require skill, precision, and experience.
At our store, we provide you with the professional installation team to make sure the job is done correctly the first time. No project is ever too big or small for our experienced crew, whether your home is 1,000 square feet or 10,000.

Contact us to learn more about our quality hardwood flooring. We serve residents of Bel Air, Fallston, Forest Hill, Abingdon, and Kingsville, and Harford County, Maryland, as well as the surrounding communities.