Stunning Wood Look Tile in Bel Air, MD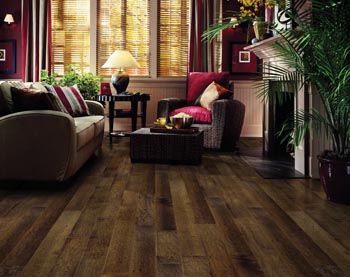 Take your home's aesthetic to the next level with wood look tile in Bel Air, MD. When you're considering renovating the floors in your home, wood look tile is a great choice for achieving a high-end environment without sacrificing durability. Your friends and neighbors will be shocked to see your unique flooring when they step through the front door. Their envy will drive them to wonder how they can imitate your interior design.
Shop with Top Notch Floors, and we'll provide you with products from industry leading brands, so you know you're receiving the best flooring available. Additionally, all of our floorings are manufactured from high-quality materials. Your home will be outfitted with a surface from a store that lives up to its name.
A Resilient Flooring Solution
If you're looking for an alternative to hardwood flooring, wood plank porcelain tile is an excellent choice. Not only does it seamlessly mimic the look of natural wood, but its resilience allows it to withstand exposure to moisture and drastic changes in temperature. That means you can give your living area a premium aesthetic without sacrificing durability or worrying about water damage. It is an ideal flooring option for bathrooms and kitchens but can be utilized in any room.
Come to our expansive showroom, and we'll demonstrate how our superior wood plank ceramic tile can benefit your home. Our flooring specialists will listen carefully to your needs and help you to determine the perfect option. We carry a broad array of wood look tile styles, allowing you to choose from limitless design opportunities. From grouted wood grain to ceramic and porcelain planks, we do it all.
Dedicated to Your Satisfaction
With so many options available for purchasing new flooring, it just makes sense to buy from the premier porcelain wood tile provider. Your complete satisfaction is our top priority. We'll dedicate ourselves to ensuring you leave our store with a selection that meets your specific needs. Our sales team goes above and beyond to exceed your expectations. If you have any questions or concerns, we're happy to answer them.
No flooring purchase is complete until it's in your home. That's why we offer professional installation services. We'll come to your home and install your ceramic wood tile properly and make sure it looks immaculate. Our knowledgeable and trusted team has the skill to handle your installation quickly and efficiently.

Contact us to find out more about our wood look tile. We proudly serve customers in Bel Air, Fallston, Forest Hill, Abingdon, and Kingsville, Maryland, as well as the surrounding communities.